Welcome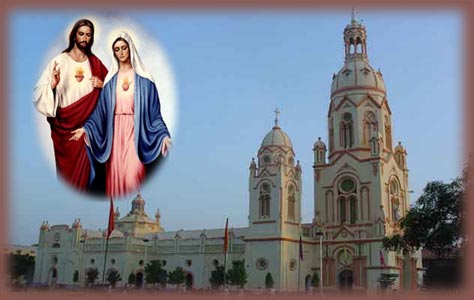 The Bishop, Clergy, Religious and Laity of the Diocese of Tuticorin welcome you.
Established in the year 1923 by the Apostolic Brief "Quae Catholico Nomini" of Pope Pius XI, under the patronage of St. Theresa of Child Jesus and St. Francis Xavier, the Roman Catholic Diocese of Tuticorin, in Tamil Nadu, has now 340,000 catholics, 221 priests, 110 parishes and numerous institutions both spiritual and secular ensuring the growth of our people in all walks of life. It was entrusted to the indigenous clergy with Rt. Rev. Francis Tiburtius Roche s.j., as it's first Bishop. He was also the first Indian Bishop of the Latin Rite.
As Church, our ministries and outreach encompass families, parishes, schools, associations, and a myriad of programs. We are spread through over a geographic area of 6400 Sq. Kms in the southern part of Tamil Nadu. We are called to evangelize and to be evangelized. The Catholics of this area trace their origin to the time of St. Francis Xavier who spent most of his missionary life in this area. We are a Church committed to responsible stewardship of God's many gifts. Our vision is to be a Church renewed and renewing the face of the earth as a community empowered by the Spirit, faithful to the Gospel, and committed to building the Kingdom of peace and justice.